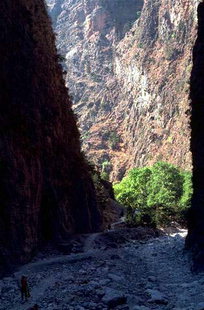 The path through the Samaria Gorge
The gorge begins at
Xiloskalo
(Wooden Stairs) which, as the name suggests, is a wooden staircase descending steeply to the river bed through an impressive forest of trees and exceptional views. At the bottom, near the small church of
Agios Nikolaos
, one can relax for a few minutes and enjoy the view. The path then follows the river bed. Here the mountains tower more than 2,000 metres above sea level.
The highlight of the walk is the Sidheres Portes or Iron Gates. Here the walls of the gorge are only 3 metres apart and tower to 600 metres on either side. You can glimpse the blue sea in the distance.
Agia Roumeli
lies at the end of the gorge. From here boats take you to
Hora Sfakion
where buses transport visitors back to Chania.
Photos of Samaria Gorge: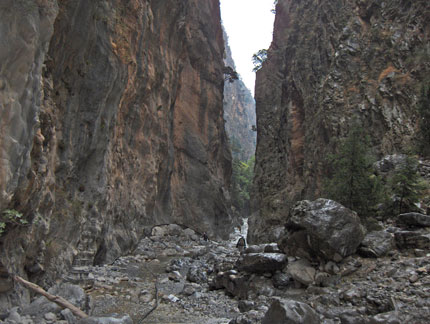 "Portes" of the Samaria Gorge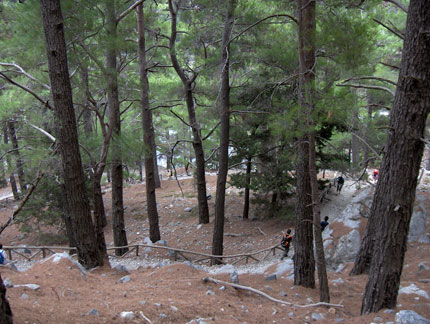 Crossing Samaria Gorge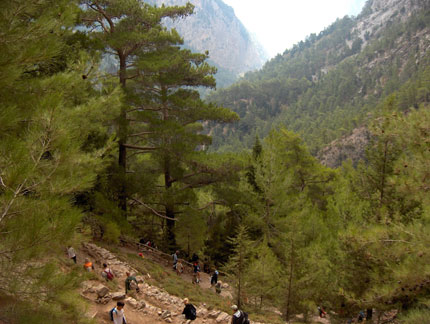 Crossing Samaria Gorge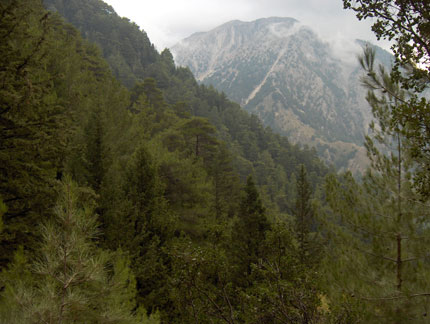 Samaria Gorge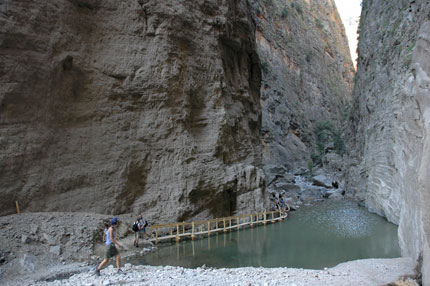 Samaria Gorge
The descent to the gorge, Samaria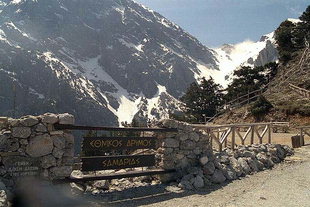 Samaria Gorge - the beginning
The exit of Samaria Gorge and the village of Agia Roumeli
Hiking through the Portes of the Samaria Gorge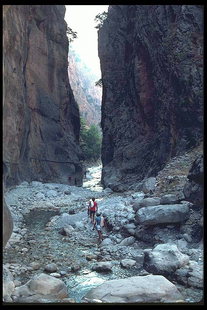 Portes of the Samaria Gorge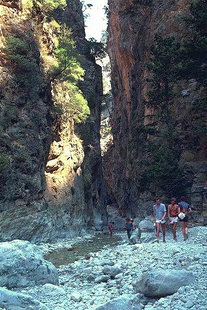 Portes of the Samaria Gorge
The Portes of the Samaria Gorge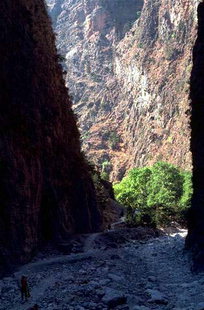 The path through the Samaria Gorge