The Lefka Ori dropping in the sea near Agia Roumeli
Picturesque
Loutro
has a very inviting hotel, rooms for rent, and tavernas of good quality. Because there are no cars, Loutro is a good place to enjoy the relative peace and quiet.
Loutro is the site of the Doric city of Finix. In the area there are remains of Byzantine churches, and Venetian and Turkish castles.
In Loutro there are local fishermen who will ferry people to and from the beach of Marmara, which is near the exit of the
Aradena
Gorge.
Photos of Village of Loutro: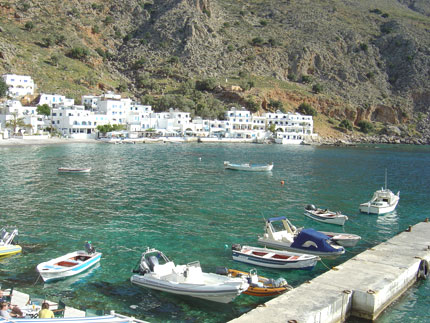 The small harbour in Loutro
Relaxing in Loutro
The small village of Loutro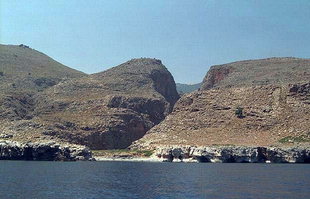 Marmara beach at the end of the Aradena Gorge
The village of Loutro viewed from Agia Ekaterini, Anopolis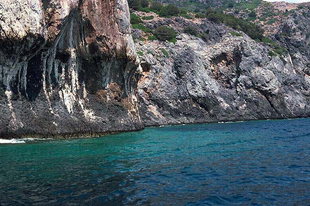 Shoreline near Loutro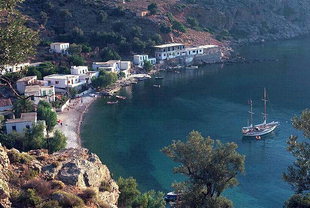 The village of Loutro in Sfakia
The Lefka Ori dropping in the sea near Agia Roumeli
Visit the area of the sight:
Loutro