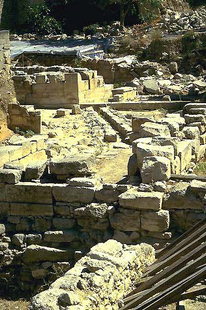 The Minoan palace excavation in Arhanes
Excavations are being performed in the area under the direction of E. Sakellarakis. Palatial-style buildings were discovered in the location of Turkogitonia within the village of Arhanes (200m east of the clock-tower). The excavations brought to light major discoveries including a large rectangular altar fresco and numerous artefacts. The buildings had an extraordinarily sophisticated architecture and the site is considered to be comparable to the other known Minoan palaces.
In the location of Anemospilia, a Minoan shrine was discovered. The shrine was destroyed in the large earthquake of 1700 B.C. that destroyed the old palaces. The archaeologists believe that a human sacrifice was taking place at the time of the disaster, probably attempting to avert the danger of the quakes.
Photos of Minoan Palace of Epano Arhanes:
The Minoan palace excavation in Arhanes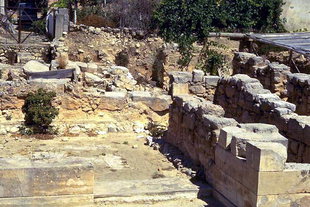 The Minoan palace excavation in Arhanes
The palatial buildings in Turkogitonia, Arhanes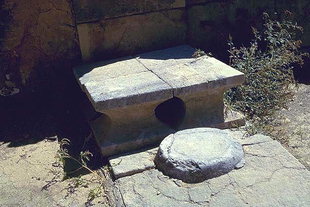 The palatial buildings in Turkogitonia, Arhanes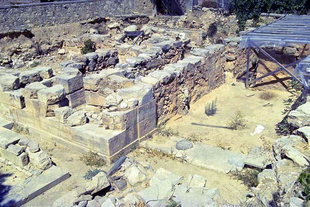 The palatial buildings in Turkogitonia, Arhanes
The palatial buildings in Turkogitonia, Arhanes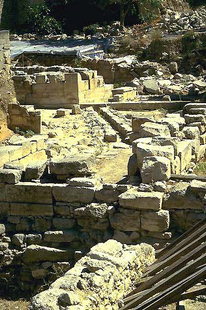 The Minoan palace excavation in Arhanes