The Minoan tholos tomb in Kournas
The village of Kournas is 43km from Chania and 20km from
Rethimnon
on a road turning south at 41km of the Chania - Rethimnon highway.
Kournas Lake
, old villages, Byzantine churches, a Minoan tomb and a cave are in the area around the village.
In Patima (near Kournas) there is the church of Agios Theodoros which also has a fine, decorated tomb within the church. In Patima there are also the remains of Venetian buildings.
Photos of Kournas: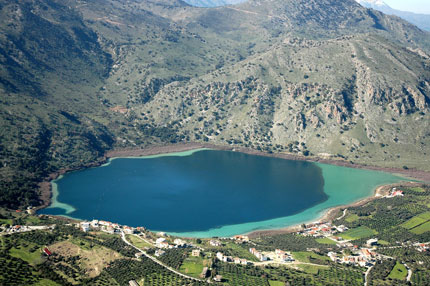 Kournas Lake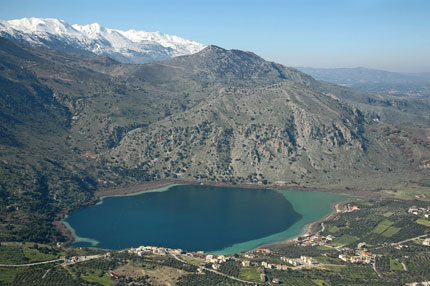 View to Kournas Lake
Kournas Lake
The Byzantine church of Agios Georgios, Kournas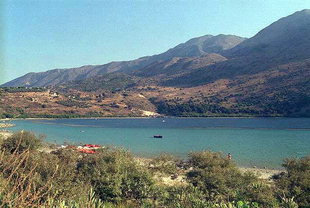 Lake Kournas, the fresh water lake in Nomos Chanion
The Minoan tholos tomb in Kournas