Anchorage of Loutro
35*11'.8 24*05' (light on island)
These are 2 seaside resorts on either side of the Akrotiri Mouros that provide safe anchorage depending on the wind.
Loutro
is 5km west of
Hora Sfakion
and 35km from
Paleohora
.
The peninsula has the remains of a Turkish castle on it. Loutro has only minimal services. Water and supplies can be purchased at a mini-market. There is a telephone also that you can make international calls on and a mail box. There are no authorities, fuel, repairs, or medical services. There are hotels and tavernas and a ferryboat to Hora Sfakion.
Loutro (east side of the peninsula) provides safe anchorage from N, W, and SW winds. The other side (west) provides safe anchorage from NE and E winds. The small island in front has a flashing light.
Photos of Loutro and Finikas: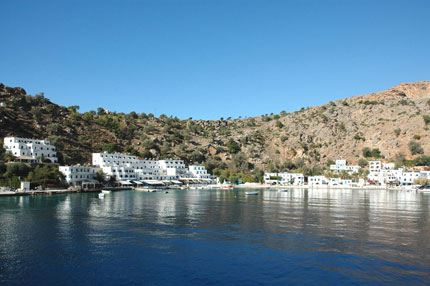 Loutro Village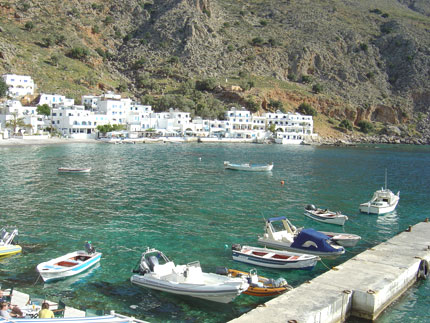 The small harbour in Loutro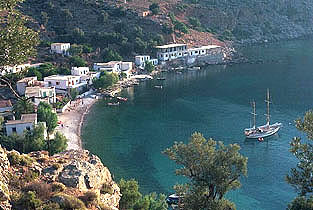 Dock in Loutro
Loutro as you approach from the east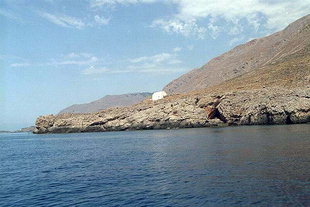 The small church on the eastern approach to Loutro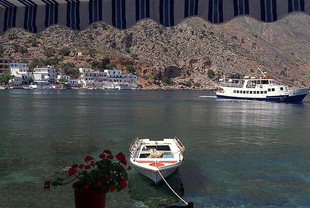 The anchorage of Loutro
The village of Loutro viewed from Agia Ekaterini, Anopolis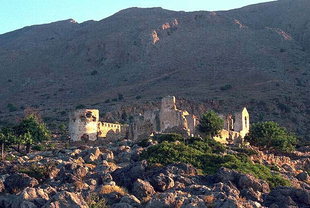 The Turkish castle on Akrotiri Mouros, Loutro
The Turkish castle on Akrotiri Mouros, Loutro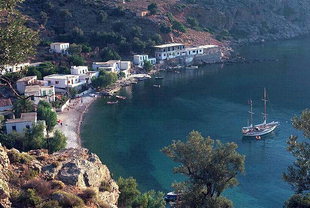 The village of Loutro in Sfakia
Anchorage of Loutro