The entrance to Agia Galini harbour
35*05'.7 24*4;.4 (light on SW harbour wall)
Tel.: 2831091206
VHF Ch 12,14,16
The seaside resort is west of the centre of the bay of Mesara, in the south of Crete.
The
village
and harbour are easily identified as the hotels and houses of the village are built on the hills of the gorge.
The harbour is in front of the village. The new harbour provides good shelter in all weather conditions with stern-to, bow-to and alongside moorings. There is a light on the SW corner of the harbour wall. In the winter ther are very strong winds that limit use of the harbour. The village has good shopping for provisions and fuel may be purchased. There are also many hotels and tavernas. There are Harbour Police and Customs authorities. There is also a doctor, dentist, and pharmacy. Post and international telephone services are available. There is a ramp in the harbour for small boats.
Photos of Agia Galini: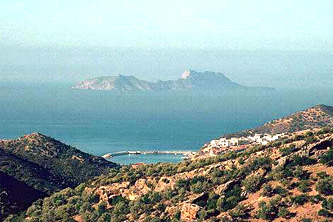 Agia Galini harbour
Agia Galini harbour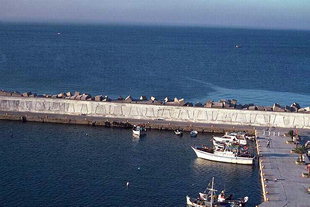 Bow to stern docking in Agia Galini harbour
The boat ramp in Agia Galini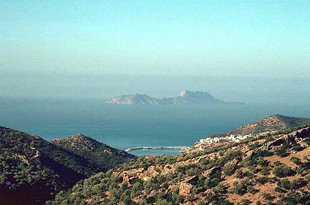 Agia Galini harbour and the small island of Paximadia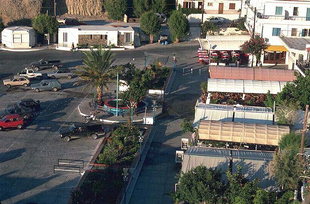 The central square of the harbour and village of Agia Galini
Along side docking in Agia Galini harbour
The entrance to Agia Galini harbour