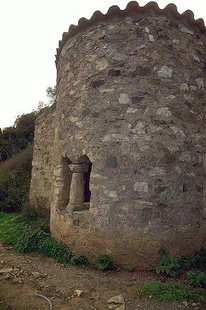 Agios Eftihios Church in Chromonastiri
Agios Eftihios Church is reached by a road on the left (signposted) before you enter the village. The narrow dirt road winds 2km down the valley between olive groves. The church is below the road on the right so it is difficult to see. There is a footpath from the road to the church.
The Byzantine church of Agios Eftihios is a large church that has cruciform architecture with a large dome on the intersection of the nave and transept. The overall architecture of the church is cruciform. The back of the church has a window separated in two by a column. The interior of the church is very beautiful. It is decorated with bricks in the traditional Byzantine manner. Some traces of frescoes still remain in the church which reflect the so-called Macedonian style from Constantinople.
Photos of Agios Eftihios Church in Chromonastiri: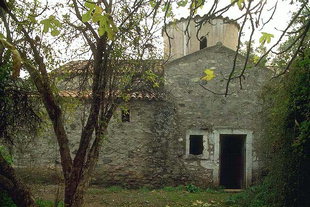 Agios Eftihios Church in Chromonastiri
Agios Eftihios Church in Chromonastiri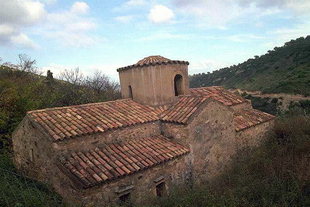 Agios Eftihios Church in Chromonastiri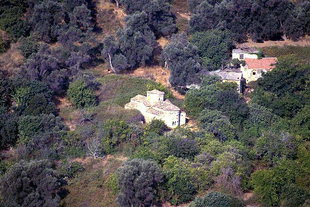 Agios Eftihios Church in Chromonastiri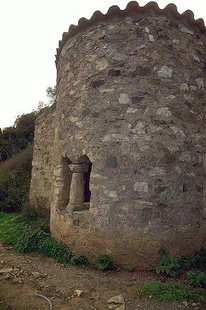 Agios Eftihios Church in Chromonastiri