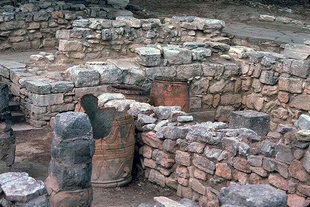 The Minoan site of Tilisos
Tilisos
was one of the first Minoan sites to be excavated. Although archaeologists never discovered a palace equal to that of
Knossos
, they did find three large villas contemporary with the great palaces. Archaeologists offer several theories regarding the site. One of these is that Tilisos was a staging area on the route west towards other Minoan centres.
The three villas are labelled A, B, and C for easier identification. House A is the best-preserved with a court in the centre. A window illumines what remains of the staircase. The storerooms on the north side contain large reconstructed pithari. Several Linear A tablets were also found in this area.
Little of House B survives, except the floor plan, but it contained some of the oldest relics found at this site.
House C is of impressive design and construction. The main room contained a light-well for illumination, and evidence of a drainage system remains.
Photos of Minoan Palace of Tilisos:
The Minoan site of Tilisos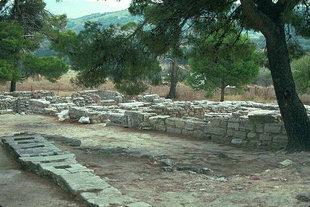 The Minoan site of Tilisos
Pithari in situ in Tilisos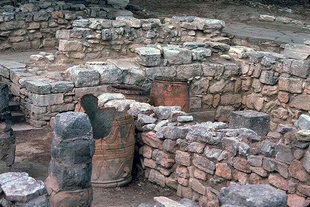 The Minoan site of Tilisos
Visit the area of the sight:
Tilisos