A Venetian portal in the village of Argiroupolis
Interesting modern architectural sites in Chania include the neoclassic buildings of Venizelos' house and Prince George's residence in
Halepa
, Chania.
Villages of Crete amalgamate architectural features from the Minoan era to the present time. It is easier to see the traditional architectural style in villages which are uninhabited today. One such village is
Aradena
in Sfakia, and another is
Mili
in Rethimnon. The village of
Maroulas
, near Rethimnon, has remnants of many different eras. The pleasant village of
Argiroupolis
has been built on top of an ancient city (Lapa) and has integrated features of many different historical eras.
A peculiar style of architecture in some parts of Crete is the
mitata
(hut for cheese production): a circular stone hut that has been made by piling the stones on each other with each consecutive circle being closer to the middle.
Photos of Traditional Villages and Buildings in Crete: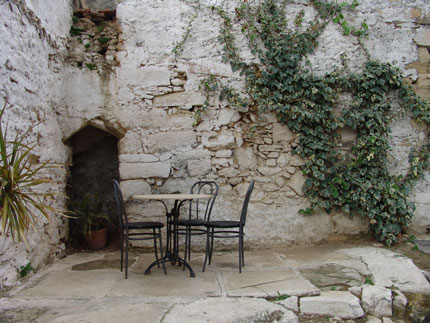 Gavaloxori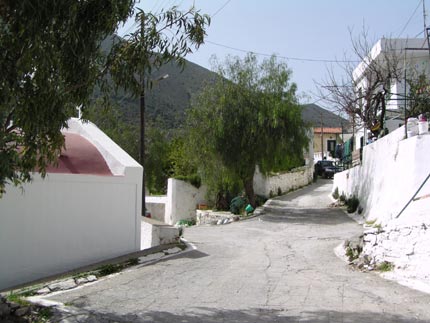 Lastros Village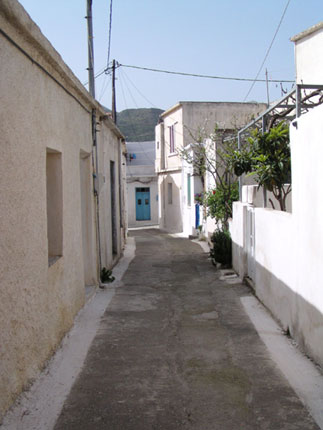 A typical alley in the village of Tourloti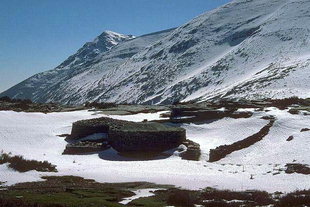 A Mitata Cheese House in the Nida Plateau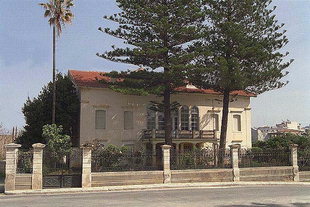 Eleftherios Venizelos's home in Halepa, Chania
Venetian church in Mili
A Venetian portal in the village of Argiroupolis