The (2C B. C.) inscription in the Toplou Monastery
The monastery of Toplou is 16km east of Sitia, on the main road, and is located on a small plain 160 metres above sea level. Toplou Monastery, or Akrotiriani Monastery, is an important fortress monastery situated in the eastern part of Crete. Although it is not known when the monastery started, there are various documents and seals that point to its existence before the fifteenth century.
Throughout its long history, Toplou has withstood many attacks and occupations by invading forces.
Photos of Toplou Monastery: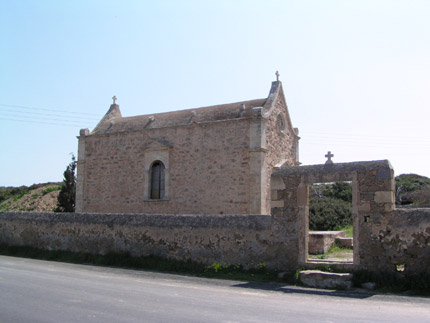 The Venetian church Timios Stavros, Moni Toplou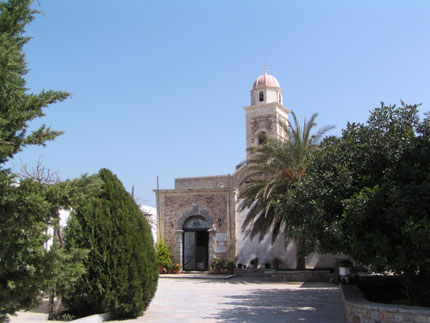 The entrance of Toplou Monastery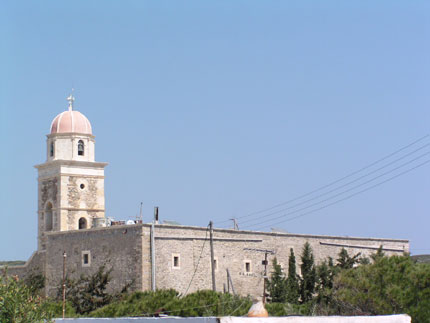 Toplou Monastery
Toplou Monastery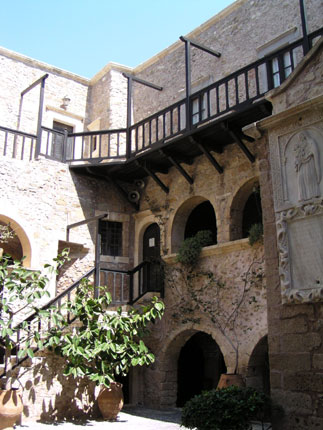 Toplou Monastery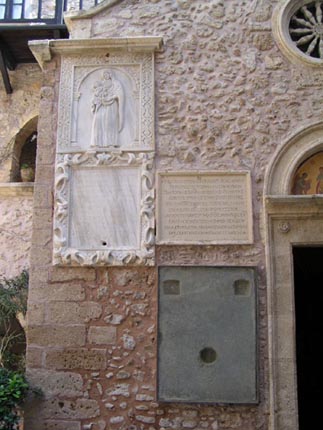 The (2C B. C.) inscription in the Toplou Monastery
The (2C B. C.) inscription in the Toplou Monastery