Churches of Agios Ioannis and the Panagia, in Agios Ioannis, Aradena
Beyond
Aradena
the unpaved road continues west towards the small community of Agios Ioannis. Agios Ioannis is 14km from
Hora Sfakion
on the Hora Sfakion - Anopolis - Agios Ioannis road.
The village of Agios Ioannis followed the fortune of Anopolis and Aradena and it was destroyed in 1770 and 1867. From here some of the families of the fighters managed to escape into the
Lefka Ori
and to the safety of the Samaria Gorge. In 1823 thirty-two local rebels blocked the exit of Agios Ioannis to the Samaria Gorge from the pursuing Egyptian troops which were co-operating with the Turks. They faced a large army and all thirty-two were killed, but they gave enough time to the women and children of the villages nearby to escape to the protection of Samaria.
Photos of Agios Ioannis (Sfakia):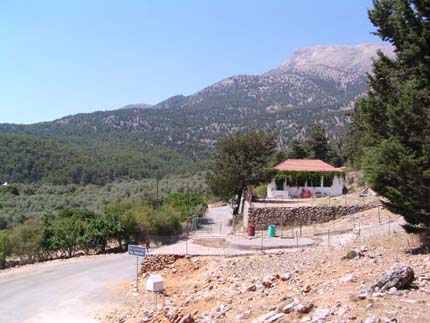 Agios Ioannis view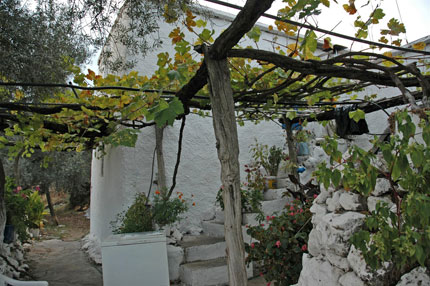 Old house in Agios Ioannis village in sfakia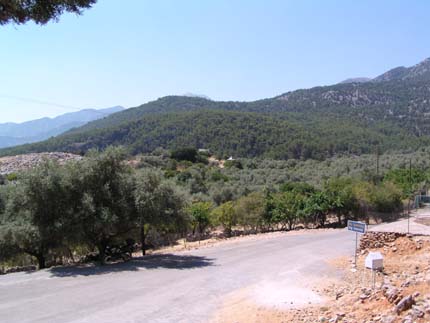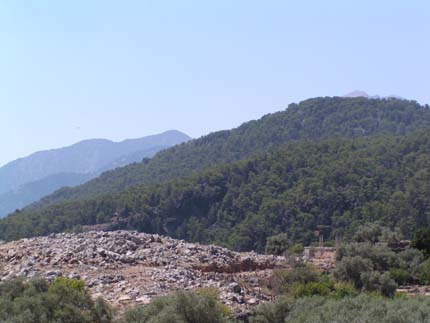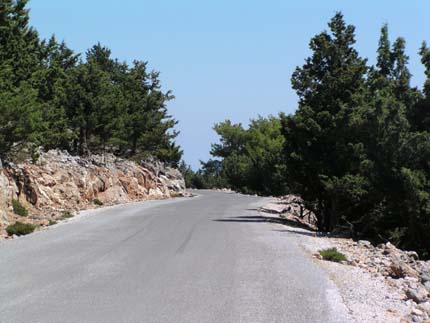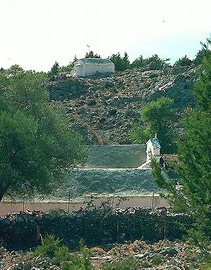 Churches of Agios Ioannis and the Panagia, in Agios Ioannis, Aradena