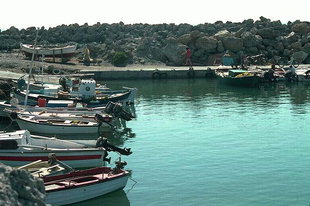 The Sports and Fishing harbour of Paleohora
35*13'.3 23* 40'.3 (light on Island of Skisto)
Tel.: 282041214
VHF Ch12
Paleohora
is a village on the southwest coast of Crete. The harbour is below the Venetian castle ruins on the end of the peninsula. There is a small island southwest of the harbour entrance. On both sides of the peninsula there is a beach area with hotels and the houses of the town. There is a sports/fishing harbour within the larger one. There is water on the quay.
The town of Paleohora has good provision shopping. Fuel may be purchased in town. Only minor repairs can be done here. There are no port authorities. There are post and telephone offices as well as banks. There are doctors, dentists, and pharmacies in Paleohora. There are may small hotels and tavernas in town. The sports/fishing harbour has a ramp for small boats.
The harbour is 1km from town. The stern-to, bow-to and alongside moorings provide good protection in all weather conditions. Anchorage may be found in the bays to the left and right of the peninsula depending on wind conditions. There is a light on the small island in front of the harbour. This area of Crete is subject to sudden and violent winds. The harbour has buoys marking the narrow channel. Approach the harbour entrance straight on; there are submerged rocks to the sides. Do not go between the island and the land; it is shallow. Strong south winds make entrance and departure from the harbour difficult.
Photos of Paleohora: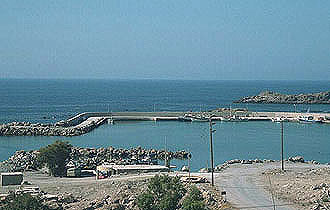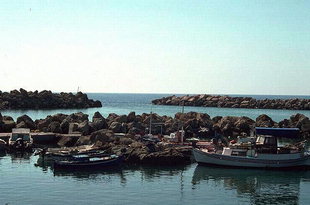 Sports and Fishing harbour of Paleohora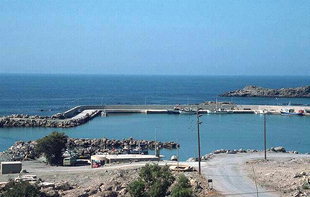 Paleochora harbour
Docking facilities in Paleohora harbour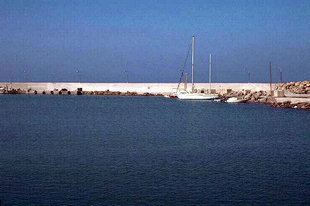 Docking facilities in Paleohora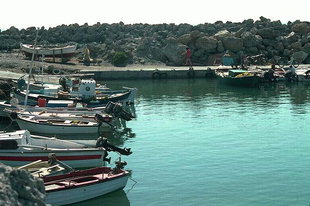 The Sports and Fishing harbour of Paleohora