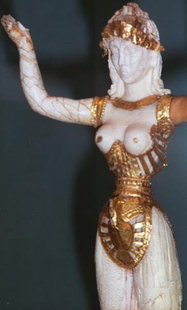 Royal Ontario Museum, Toronto, Canada
34*50' 24*05'
Tel.: 2823041101
The island of
Gavdos
is 45km south of
Hora Sfakion
, Crete. There is a small harbour on the southeast side of the island. The ferry boat from Hora Sfakion and
Paleohora
dock here. There is a Health Centre in Kastri. Telephone and postal services are also available. There are minimal provisions at the harbour, being supplied by a few tavernas. In Kastri, there is more adequate shopping and rooms to rent.
There are weekly boats, (depending on weather) to Hora Sfakion and Paleohora, Crete.
First Aid: 2823042195
The docking facilities are minimal and the wind in the area can be very strong.
Photos of Gavdos: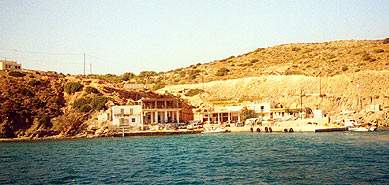 The small harbour of Gavdos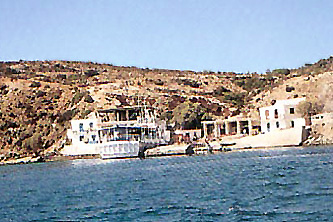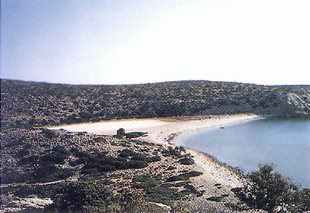 Gavdos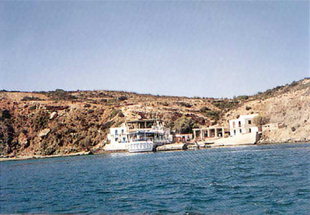 Gavdos harbour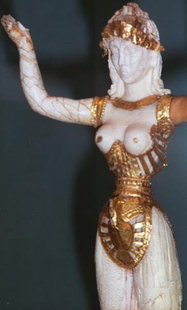 Royal Ontario Museum, Toronto, Canada