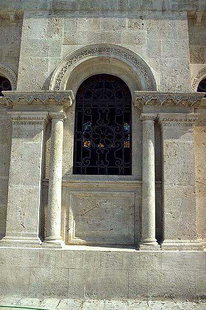 Window in Agios Minas Cathedral in Iraklion
The square is dominated by the massive Agios Minas Cathedral which is one of the largest churches in Greece. Built in the nineteenth century (1895), it has an 8,000-person capacity.
The original Agios Minas is just in front of the cathedral and houses some eighteenth century icons.
Photos of Agios Minas Cathedral of Iraklion:
Cathedral of Agios Minas, one of the largest churches in Greece, Iraklion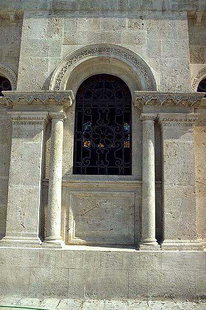 Window in Agios Minas Cathedral in Iraklion