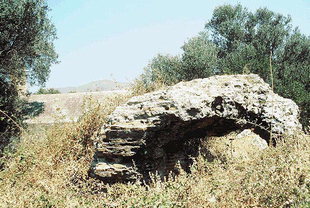 The Roman ruins near Agios Georgios Church, Nopigia
On the Chania - Kastelli highway, after the road to Koleni, there is a sign to the Ancient City of Mithimna. Park on the edge of the highway and walk about 100 metres south into the olive grove. On the other side of the west wall is the ancient site and the church of Agios Georgios.
Present-day
Nopigia
was probably the former site of the ancient city Mithimna and a statue of a woman with a child was found here.
Photos of Ancient City of Mithimna: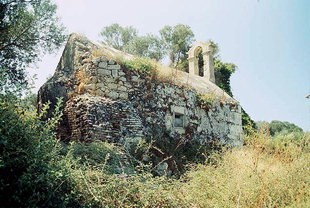 The Byzantine church of Agios Georgios near the Roman ruins, Nopigia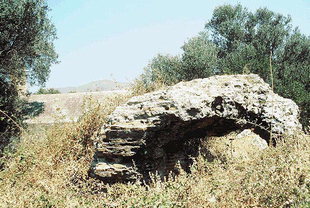 The Roman ruins near Agios Georgios Church, Nopigia
Visit the area of the sight:
Nopigia