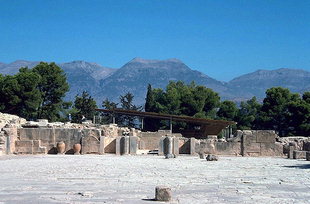 The Central Court of Festos and the Kamares Cave of Mt. Psiloritis
This range contains the highest summit in Crete, Mount Psiloritis (Mt.
Idi
), at 2456 metres above sea level. The summit can be reached from the south side via the
Kamares
Cave in six or seven hours. There is however a much easier ascent from the
Nida Plateau
. There is a well marked path above the
Ideon Andron Cave
and the hike should take three or four hours. Water and warm clothing must be taken even in the spring and summer when the climb can only be made.
Photos of Psiloritis Mountains: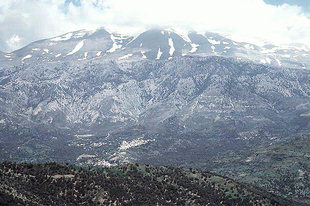 Amari Valley and Mount Psiloritis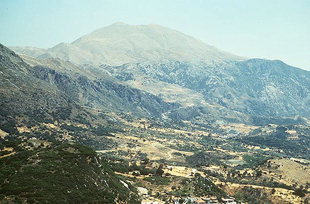 The Amari Valley and Mount Psiloritis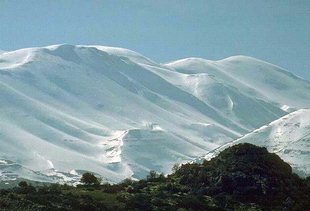 Mount Psiloritis in the winter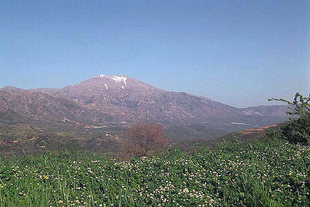 Mount Psiloritis and the Amari Valley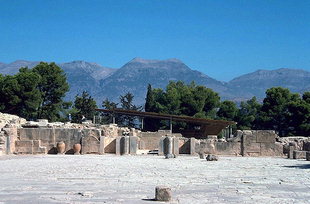 The Central Court of Festos and the Kamares Cave of Mt. Psiloritis
Visit the area of the sight:
Idi