The public market of Chania (Agora)
The covered market is in the centre of the city of Chania in Hatzi Michali Yannari street. Behind the market are the old Venetian and Turkish parts of the city, while in front is the modern commercial centre of Chania. The city market (agora) of Chania is prominent on the main east-west street of Chania and dates from the beginning of the century.
The market is a cruciform building modelled on the market of Marseilles and stands in the place of the former main entrance of the Venetian fort that surrounded the city. Materials from the fort were used to build the market.
The market celebrated its eightieth anniversary in 1993. The site that the market occupies is that of the former Venetian Pittafora Bastion. West of the market's front door are some of the bastion's remains. Near these remains the large and imposing
Rethimnon
Gate, the main entrance to the old city, once stood.
Stores in the Market
The Public Market of Chania has many grocery shops, as well as bakeries, meat, fish, and cheese stores. Many shops sell the local, well known, Cretan herbs. There is also a variety of restaurants and cafes frequented by the locals during the day. The market has a lively atmosphere, especially on Saturdays.
Photos of The Public Market in Chania: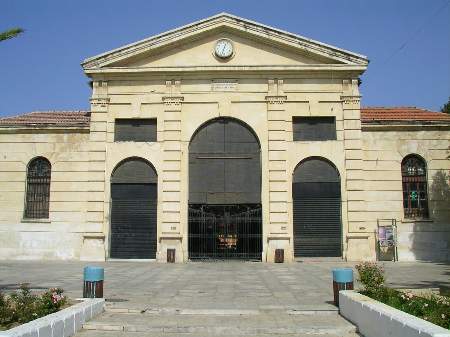 The Agora (market) in the center of Chania
The Agora Square in Chania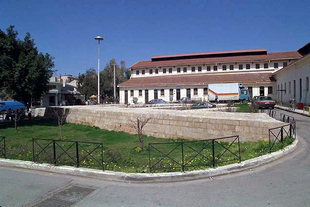 Venetian remains near the Chania market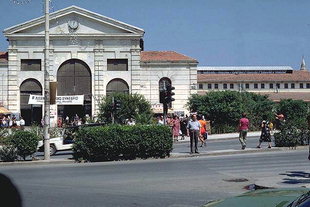 The Public Market (Agora) of Chania
The Public Market (Agora) of Chania
The public market of Chania (Agora)
The public market of Chania (Agora)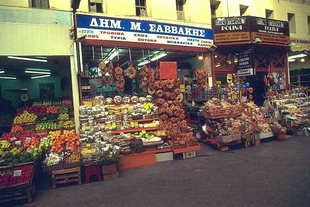 Some of the wonderful shops in the market of Chania
The public market of Chania (Agora)
Visit the area of the sight:
Chania