A Turkish Idomeneas fountain behind the Historical Museum, Iraklion
Founded in 1953 by the Society for Cretan Historical Research, it contains exhibits of historical, religious, and folkloric interest. This museum is highly recommended as a first stop on a visit to the island, as it displays valuable information in both English and Greek that gives a clear perspective of the historical periods of Crete.
A visit to the museum should start in the basement where there are many fascinating remains from Venetian
Iraklion
as well as some Turkish exhibits. These include a portal from the San Francesco Monastery (destroyed in the Turkish siege), an artistic Venetian fountain from a palazzo and a relief from the Lazzaretto Gate (Agios Georgios). One room also has Turkish grave stones and inscriptions from this era.
On the main floor there is an icon display from the Byzantine monastery of the Panagia Gouverniotissa in
Potamies
, along with the church's altar screen and sanctuary doors, all works from the sixteenth century. Also in the entrance hall, are seventeenth century Venetian maps and views of the forts and castles of Crete.
One of the upper rooms is dedicated to the famous Cretan author, Nikos Kazantzakis and another to E. Tsouderos the Cretan statesman from
Rethimnon
. Mr. Tsouderos, was the Prime Minister of Crete during the Second World War. Outside these rooms are photographs from the Battle of Crete, May 1941.
Also upstairs in the museum is the recently acquired painting by the Cretan Dominikos Theotokopoulos (El Greco) -- View of Mont Sinai and the monastery of St. Catherine, circa 1570, the only painting in Crete by him.
A new modern addition has many old photographs of Cretan freedom fighters and dignitaries of the brief period before Crete's union with Greece.
A special section of the new extension of the museum points out the secular aspects of Byzantine art in the many donor frescoes preserved in the churches of that era.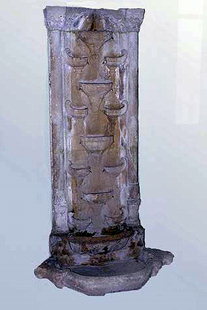 Unusual Venetian fountain from a Palazzo in Iraklion
Changes in dress are evident in these frescoes.
The top floor of the museum has an excellent representation of Cretan embroidery, weaving, and crocheting. Two noteworthy exhibits include embroidered men's jackets (from
Anogia
and Sfakia) and women's costumes from two areas known for their handicraft --Anogia and
Kritsa
. Also on the top floor is a replica of a Cretan house circa 1900 and the museum's ethnographic collection.
Open: Monday - Saturday, 09.00-17.00
Admission: 3-5 euros, children under 12 free
Address: House A. & M. Kalokerinos, 27 Sofokli Venizelou Ave. / 7 Lysimachou Kalokerinou St., 71202 Heraklion, Crete, Greece
Tel: +30 2810 283219, 288708
Fax: +30 2810 283754
Photos of Historical Museum of Crete:
The garden behind the Historical Museum of Crete in Iraklion
A room in a traditional Cretan house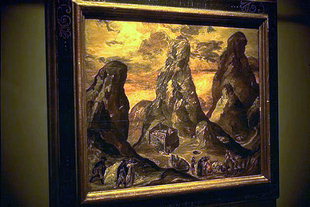 Mont Sinai and the monastery of St. Catherine by Dominikos Theotokopoulos (El Greco)
Venetian relief, Historical Museum of Iraklion
A relief from the Lazzaretto Gate (Agios Georgios)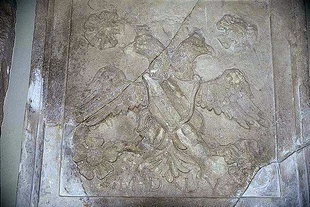 Venetian fountain from the city of Iraklion (detail)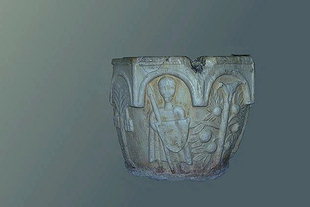 Venetian fountain from the city of Iraklion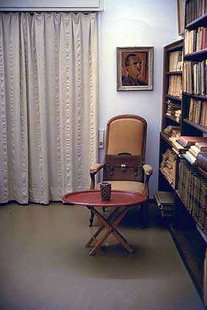 Kazantzakis study, Historical Museum of Iraklion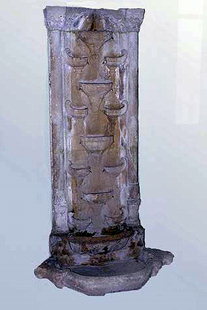 Unusual Venetian fountain from a Palazzo in Iraklion
A Turkish Idomeneas fountain behind the Historical Museum, Iraklion