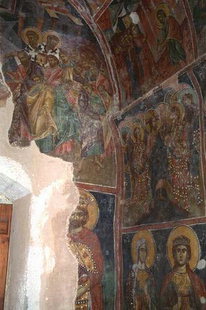 The frescoed interior of Afentis Christos Church in Potamies
Just before you enter the village a small road to the left leads to the Byzantine monastery of the Panagia Gouverniotissa and the Byzantine church of Afentis Christos (there is a fallen sign).
You first see the chapel of Afentis Christos on the right of the road. It is a small, single-roomed church and contains some frescoes.
The keys for both churches are held by the custodian of the church of the Panagia Gouverniotissa.
Photos of Afentis Christos Chapel in Potamies: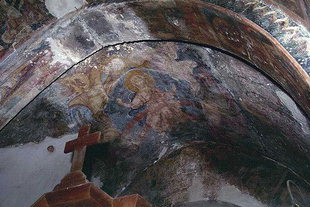 The frescoed interior of Afentis Christos Church in Potamies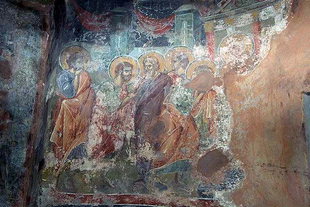 A fresco in Afentis Christos Church in Potamies
A fresco in Afentis Christos Church in Potamies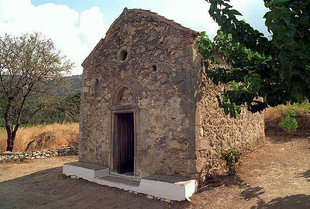 The chapel of Afentis Christos, Potamies
A 15C fresco from Afentis Christos Chapel, Potamies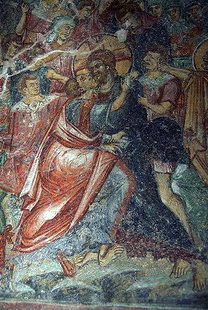 A 15C fresco from Afentis Christos Chapel, Potamies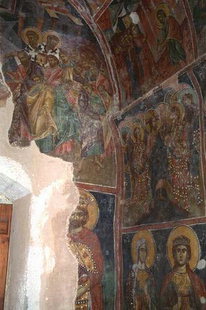 The frescoed interior of Afentis Christos Church in Potamies