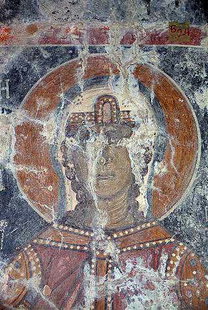 A fresco by Ioannis Pagomenos in Agios Nikolaos, Maza
The thirteen century Byzantine church of Agios Nikolaos is in the middle of the village of
Maza
, and it is open to visitors. The church has frescoes by Ioannis Pagomenos; the painter is also buried under the church.
Ioannis Pagomenos was the most hard-working, diverse, and pleasant of the known Cretan painters. For more than 30 years, between 1314 and 1347 he painted churches by himself. These churches include Agios Georgios in
Komitades
, Sfakia (1314), Agios Nikolaos in Moni, Selino (1315), the Panagia in
Alikambos
, Apokoronas (1316), Agios Georgios,
Anidri
, Selino (1323), Agios Nikolaos, Maza, Apokoronas (1326), Michael Archangelos, Kavalariana near
Kandanos
, Selino (1328), the Panagia of Beilitika near
Kakodiki
, Selino (1332) and the Panagia, Skafidia near
Prodromi
, Selino (1347).
Photos of Agios Nikolaos Church in Maza:
A fresco by Ioannis Pagomenos in Agios Nikolaos, Maza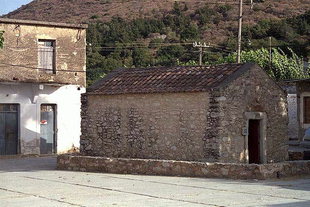 The Byzantine church of Agios Nikolaos in Maza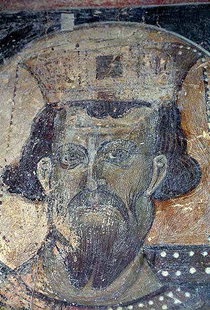 A fresco by Ioannis Pagomenos in Agios Nikolaos, Maza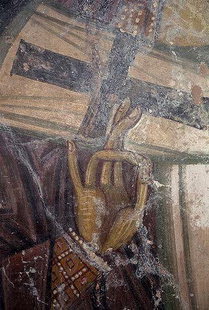 A fresco by Ioannis Pagomenos in Agios Nikolaos, Maza
A fresco by Ioannis Pagomenos in Agios Nikolaos, Maza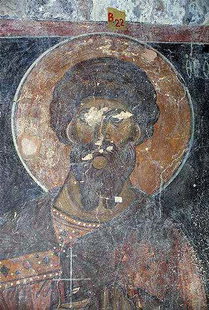 A fresco by Ioannis Pagomenos in Agios Nikolaos, Maza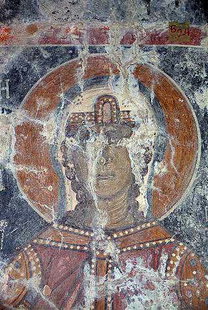 A fresco by Ioannis Pagomenos in Agios Nikolaos, Maza
Visit the area of the sight:
Maza