The Byzantine cruciform church of the Panagia in Lambini
Lambini
contains the Byzantine church of the Panagia Lambini, which was built or renovated in early Venetian times. During the Byzantine era the bishopric of Lambis was probably here.
The church has cruciform architecture with a dome supported by a drum and shorter side rooms so that the overall shape of the church is almost a rectangle. The dome is supported by a drum with blind arches, and these are also found on the sides of the church. The arches of the dome are agreeably decorated with bricks in the Byzantine style. The church also contains frescoes from the fourteenth century.
In 1827 the Turks trapped Christians attending a mass within the church, killed the men, and sold the women and children in
Rethimnon
.
Photos of Panagia Lambini Church in Lambini:
The Byzantine church of the Panagia Lambini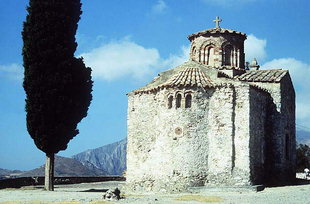 The Byzantine church of the Panagia Lambini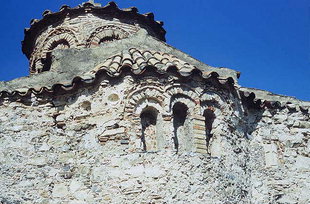 The decorative Byzantine brickwork on the Panagia Lambini Church, Lambini
The dome and belfry of the Panagia Lambini Church, Kambini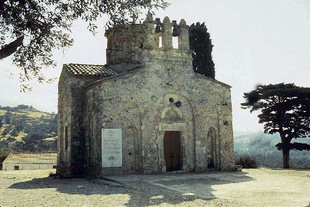 The Byzantine cruciform church of the Panagia in Lambini
The Byzantine cruciform church of the Panagia in Lambini
Visit the area of the sight:
Lambini