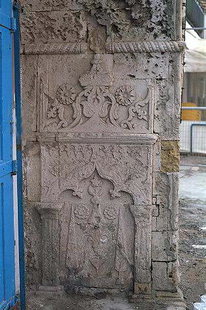 Fountain in the harbour of Chania
At the bottom of
Halidon Street
you reach the Sandrivani Square. Sandrivani Square was once at the heart of
Chania
. It was a local gathering place for Christians during the Turkish occupation. At one time the fountain in the museum garden was here. As you enter the square, directly in front of you, is a Venetian construction, the Hotel Palazzo. It has an outer staircase with the remains of a fountain below it.
To the right there is a large three-storey building overlooking the square, dating from the sixteenth century. This building has been a hospital, an Admiralty, and a Town Hall and is presently being renovated for future use as a hotel.
Approximately 100 metres on the left from Sandrivani is a characteristic Venetian staircase under which are the remains of a fountain.
Photos of Sandrivani Square in Chania:
Venetian construction overlooking Sindrivani Square, Chania
Sindrivani Square in Chania harbour
Sindrivani Square in Chania harbour
The Hotel Palazzo in Sindrivani Square, Chania
Venetian construction in Sindrivani Square, Chania
Characteristic Venetian stairs in the harbour, Chania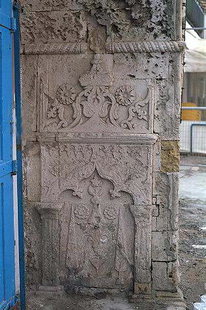 Fountain in the harbour of Chania
Visit the area of the sight:
Chania