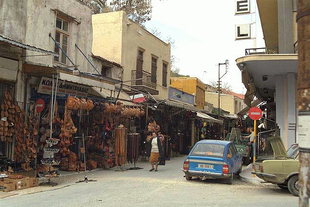 The shopping area in Leather Street, Chania
Beyond the cathedral is Odos Skridlof with its concentration of leather shops. Leather goods of all sizes and descriptions are displayed here.
Odos Skridlof
(Leather Street) has the atmosphere of a bazaar. Here you can buy locally produced leather products as well as rugs, and other souvenirs. At the entrance of Odos Skridlof you can see remains of the old Venetian wall. The wall continues west, behind the shops on the south side, towards
Odos Halidon
but the stores on Odos Hatzi Michali Yannari block its view.
Photos of Leather Stores in Chania: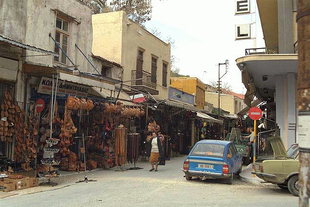 The shopping area in Leather Street, Chania
Visit the area of the sight:
Chania