The faros (lighthouse) at the entrance of the Venetian harbour of Rethimnon
The Venetian harbour is still a bustling place today, lined with shops and restaurants. The Turks built the large lighthouse but the buildings lining the harbour are Venetian. The retaining wall, which creates a sheltered harbour, is also Venetian. Directly behind the harbour is the Old Town with its narrow alleyways and old houses with covered wooden balconies.
The
Rethymno
harbour has seen many changes over the years. One of the major problems that the city faces is the silt that flows in -- the result of the prevailing northeast winds. Neither the coastline nor the sandy beach in front of the city were there in Venetian times. The water lapped against a wall in front of the buildings that we see today. The Venetians extended the northeast sea walls ending with the lighthouse. They also lengthened the wall directly across from the lighthouse by 33 metres in 1626.
Quay
Today restaurants fill the entire harbour. As you walk -- or from a vantage point in front of the customs house -- look at the second story of these restaurants; their unmistakable Venetian ancestry can be seen. When you walk by, note the vaulted ceilings in their lower floors.
Harbour
The small Venetian harbour will only accommodate 2 or 3 small boats. The entrance depth is uneven and unpredictable because of silting. The stern-to bow-to moorings provide very good shelter in all weather conditions.
Photos of Venetian Harbour of Rethymno:
The Venetian harbour of Rethimnon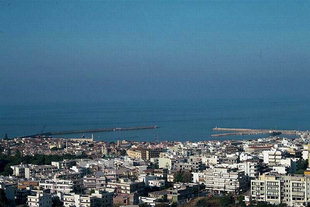 The harbour of Rethimnon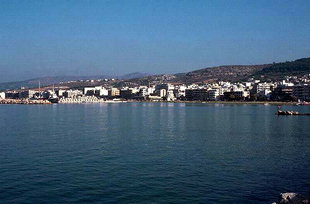 The outer harbour of Rethimnon
The faros (lighthouse) and retaining wall of the harbour of Rethimnon
The faros (lighthouse) at the entrance of the Venetian harbour of Rethimnon