The Portes of the Samaria Gorge
The same geological forces that created the mountain ranges also created awe-inspiring gorges throughout the island.
Faragi Samarias
(Samaria Gorge) is the most famous with a length of 16km, making it the longest gorge in Europe as well as one of the most impressive thousands of tourists take the 6- to 7- hour walk every year. Another less well-known gorge is the
Faragi Imbrou
(Imbros Gorge) that begins at the plain of Imbros and ends at the Libyan Sea beside Hora Sfakion. The Kotsifou Gorge and the
Kourtaliotiko Faragi
(Kourtaliotiko Gorge) are only a few kilometres away from one another, near Plakias in the prefecture of Rethimnon. In the western part of Crete there is also the
Faragi Agias Irinis
and in eastern Crete, the
Kilada ton Nekron
(Valley of Death), named because of the Minoan graves found there and
Ha Gorge
, a hard accessible narrow gorge.
Photos of Gorges of Crete: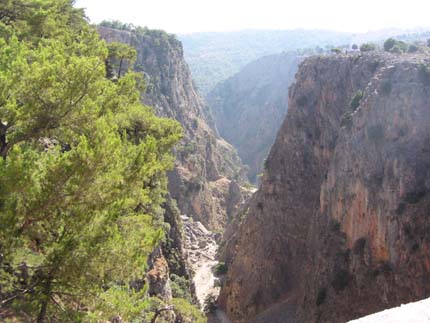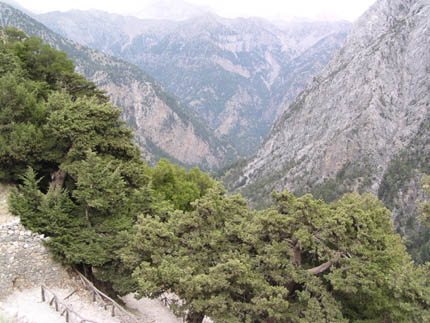 View of Samaria Gorge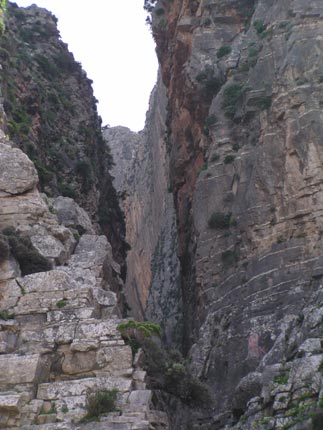 Ha Gorge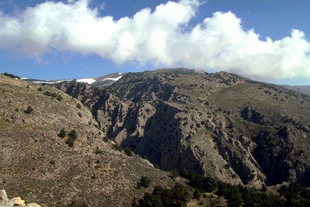 Imbros Gorge viewed from Sfakia
The start of the Agia Irini Gorge in Selino
A spectacular rock formation in the Imbros Gorge
The Valley of Death near the Minoan site of Zakros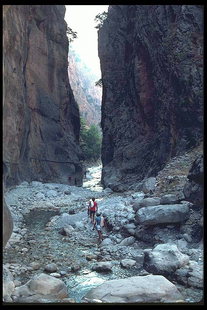 Portes of the Samaria Gorge
The Portes of the Samaria Gorge