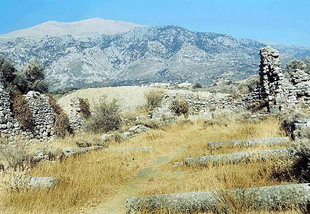 The three-aisled basilica in Ellinika and Mount Psiloritis
The first period of Byzantine rule lasted from 395 A.D. until 824 A.D. During this period Crete was part of the Byzantine Empire, which had its capital in Constantinople. It became a separate province in the empire and had a Byzantine general as its governor. This allowed Crete to participate in the building of the Greek Byzantine Empire. Christianity spread to the island and became established. Fine churches and basilicas were built. There is evidence of 40 or more basilicas from this period:
Gortyn
,
Limin Hersonisou
,
Sougia
,
Elounda
and
Itanos
are some of the more important ones.
Photos of First Byzantine Period:
The basilica of Agios Titos, Gortyn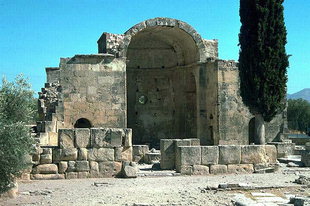 The basilica of Agios Titos, Gortyn
Remains of the 5C basilica in Limin Hersonisou
Agia Sofia - the three-aisled basilica in Panormon
The remains of the three-conch church in Gortyn
The remains of the four-conch basilica in Gortyn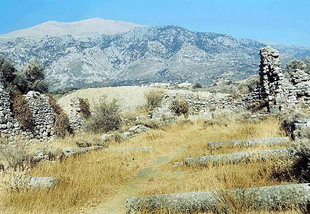 The three-aisled basilica in Ellinika and Mount Psiloritis