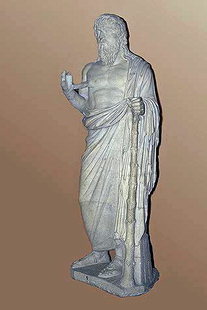 Roman statue
Crete was a strategic point in the eastern Mediterranean and one that the Roman Empire needed. In 74 B.C. the consul Mark Antony began a campaign against the island, but the Cretans were well-prepared and defeated him at sea. Yet, in 69 B.C., Crete fell to the Romans and was a Roman province until 369 A.D.
Gortyn
, which had always been an ally of Rome, became the island's capital. Other important Roman cities existed in
Eleftherna
,
Polirinia
,
Limin Hersonisou
and
Aptera
. Living conditions slowly improved and the population increased. But the Cretans did not play an active role in the political and cultural activities of the Roman Empire.
Photos of Roman Period: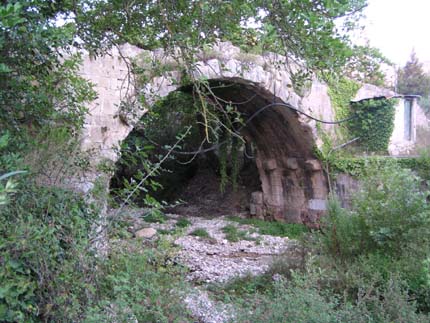 The Greco-Roman Bridge in Vrises
Greco-Hellenistic harbour remains, Limin Hersonisou
The Roman tower and aqueduct in the village of Polirinia
The site of Gortyn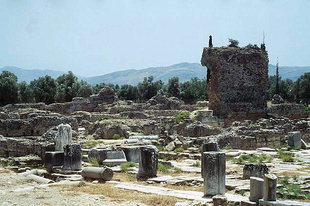 The Praetorium or palace of the Roman governor, Gortyn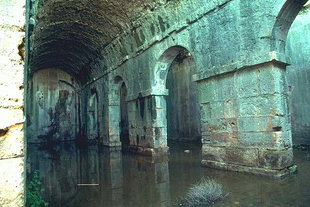 Roman cisterns in Aptera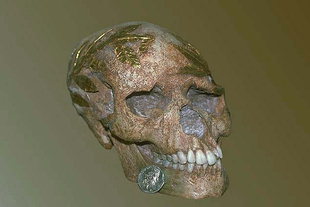 Wreathed head and obol of Charon from the Potamos cemetery, (1C A.D.)
Mosaic floor from a private home now in the museum of Chania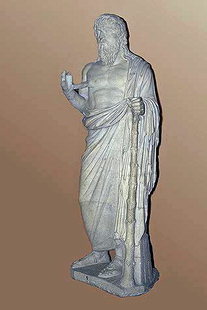 Roman statue