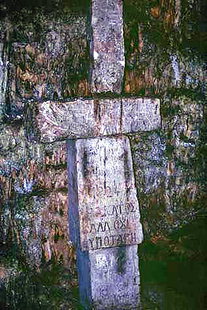 The inscription in the Melidoni Cave
The cave is about 1,800 metres northwest of the village and is of interest because of the archaeological findings which are displayed in the Archaeological Museum of
Rethimnon
. The cave was also the mythical home of Talos--the giant bronze protector of Crete used to circle Crete twice a day, warding off its enemies. Legend says that the sorceress Medea removed his protective thorn and he bled to death.
Melidoni
was the site of a sanctuary dedicated to Hermes Talaios during the Classical Greek period.
The cave is also associated with a tragic historical event that occurred during the Turkish occupation. Three hundred and forty men, women, and children sought refuge in it and refused to surrender. The Turks lit a fire at the cave's entrance and all the people inside were asphyxiated. There is a plaque commemorating these lives lost in 1824 along with a communal tomb in the cave.
Photos of Melidoni Cave: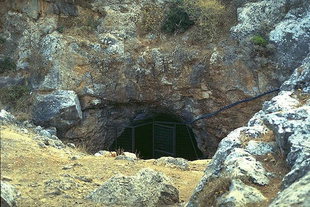 The mouth of the Melidoni Cave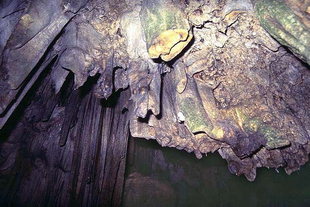 Stalactites in the Melidoni Cave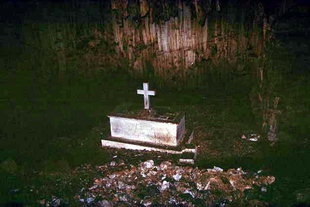 The common grave of the victims in the Melidoni Cave
The mouth of the Melidoni Cave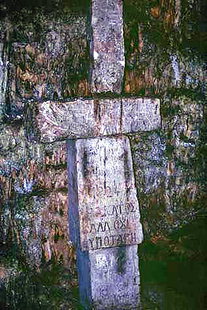 The inscription in the Melidoni Cave