The Lefka Ori dropping in the sea near Agia Roumeli
These mountains have many gorges and canyons for the nature enthusiast. Sfakia has the highest peaks of the White Mountains: Pahnes (2450m),
Kastro
(2218m), and Troharis (2409m). This wild terrain is one of the most impressive in Crete. The views of the White Mountains from Apokoronas are especially interesting during the winter and spring when they are completely covered by snow. They are truly the White Mountains (Lefka Ori) then. The ravines and gorges through Samaria,
Aradena
,
Imbros
, and Kalikratis are excellent hiking opportunities. The mountain hike to the refuge and plateau at Niatos 1500 metres above Askifou may interest the visitor or the refuge above Omalos at Kalergis. The White Mountains have more than 40 peaks above 2000 metres, offering very good hiking.
Photos of Lefka Ori (White Mountains):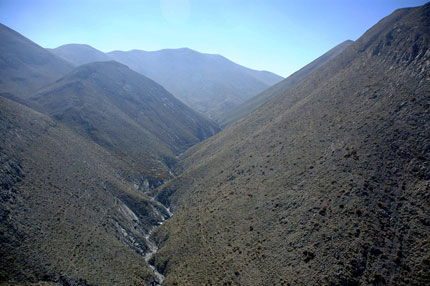 Lefka Ori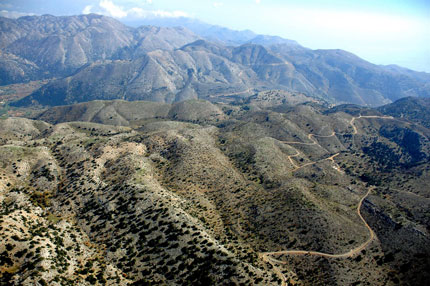 Lefka Ori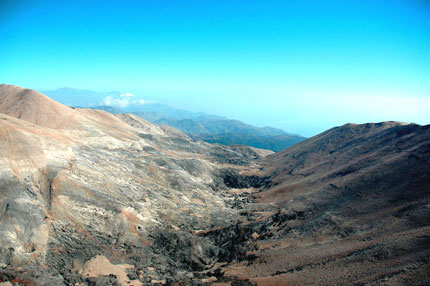 Lefka Ori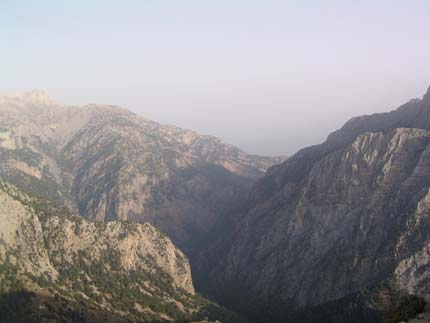 Kalergis view point for Samaria and the Lefka Ori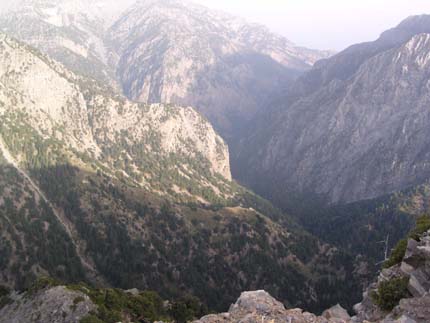 Kalergis view point for Samaria and the Lefka Ori
The Lefka Ori viewed from the National Highway in Apokoronas, Chania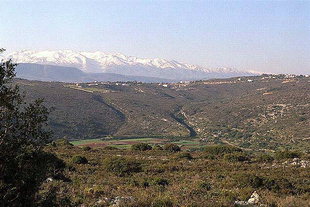 The Lefka Ori from the Akrotiri, Chania
Askifou Plateau and the peak of Kastro of the Lefka Ori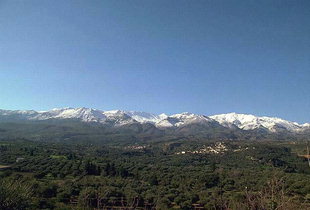 The Lefka Ori viewed from Apokoronas, Chania
The Lefka Ori dropping in the sea near Agia Roumeli