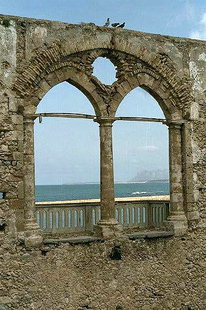 The Great Arsenal in the harbour of Chania
At the bottom of Chalidon street you reach
Sandrivani Square
and the Venetian harbour of Chania.
The area of the Venetian Harbour of Chania, which is also called the Old Harbour, is marked from west  to east by the
Firkas Bastion
and the
Arsenals
, respectively. Akti Kountouriotou, Akti Tompazi and  Akti Enoseos are the three main coastal roads of the harbour west to eastwards. Beginning on the eastern edge of the harbour and covering most of the north side, a long quay ends up in the
Lighthouse
, the most typical spot of the city.
The old section of the harbour no longer has any shipping activity, apart from fishing boats, small cruise boats and sailing boats on the marina,  but the old houses on the quay are still a focal point in the city. 
The Old Harbour used to be a  place of ill repute until the 1960's. Nowadays it is the most important sight of the city and makes Chania one of the most beautiful cities all over Greece. The coastline is full of cafes and restaurants, pedlars and street artists, horse-carriages and many visitors, especially in the summer.
Related links:
http://www.unibg.it/walledtowns/chania1_en.htm
Photos of Venetian Harbour of Chania: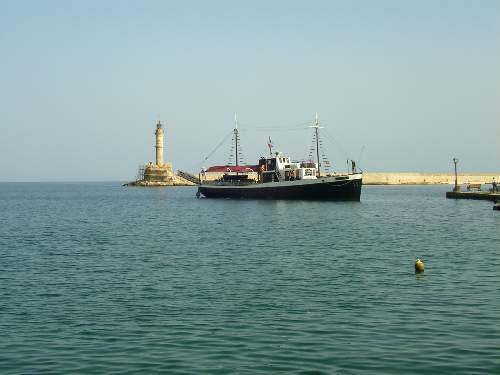 The venetian light house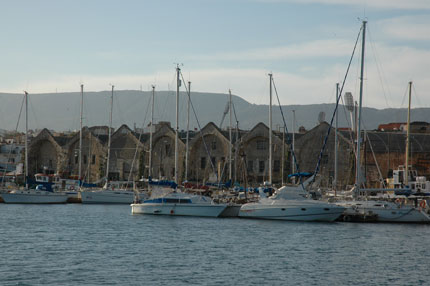 The Venetian Arsenali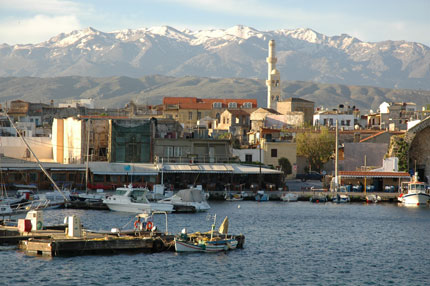 Venetian Harbour in Chania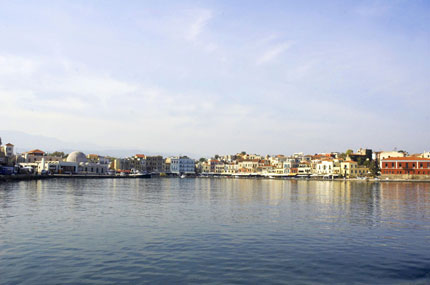 View of Chania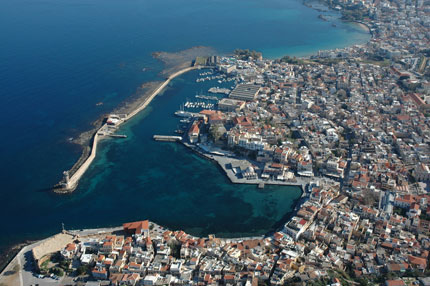 View of Chania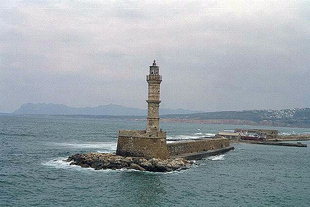 The Venetian lighthouse (faros) in the harbour of Chania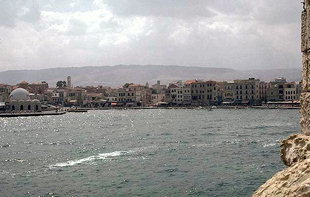 The Janissaries Mosque in the harbour of Chania
The Venetian lighthouse at the harbour entrance, Chania
The Venetian Arsenali viewed from the harbour wall, Chania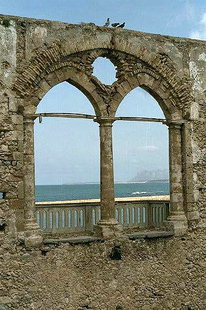 The Great Arsenal in the harbour of Chania
Visit the area of the sight:
Chania