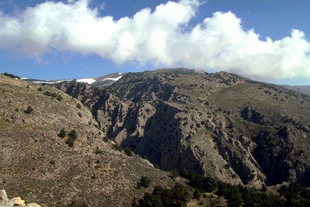 Le gole di Imbros viste da Sfakià
The Cretan desire for independence, combined with the tendency for resistance, resurfaced in 1940. The Cretan Division took part in the fight to repel the Italian forces of Mussolini from northern Greece. After Mussolini's failure, Greece became the target of Hitler's forces. In April of 1941, Nazi Germany began its attack against mainland Greece, rapidly penetrated the Greek defences, and occupied the country.
With Cretan troops trapped, the Germans began their assault on largely unprotected Crete. The elite German airborne forces landed by parachute and glider on 20 May 1941. Only about 30,000 poorly equipped troops of the British Commonwealth and 12,000 Greeks defended the island along with the local population.
The
Battle of Crete
lasted only ten days, but produced enormous losses on both sides. Although heavily outgunned, the Commonwealth troops and local fighters effectively wiped out the German airborne division. The German capture of the airfield at Maleme near Chania, provided them with a strong foothold on the island. On 30 May the battle ended and Allied forces retreated across the mountains to
Hora Sfakion
and other
southern areas
and evacuated to Egypt.
The German occupation lasted for four years, a period once again marked by constant local opposition (such as in the villages of
Kanadanos
and
Koustogerako
in western Crete and the area of
Arvi
in central Crete). English and Commonwealth
intelligence officers
landed as Allied soldiers evacuated, and they organized extensive resistance networks. Most of these men were hidden in the mountains, in caves, and in monasteries, protected by the Cretans at enormous risk. A high point for the resistance movement came with the abduction of the German commander,
General Kreipe
, in 1944. The kidnapping was spectacular not only for its boldness, but because of the relatively amateurish group that successfully carried it out. However, reprisals to any resistance were swift and brutal.
Foto di World War II and German Occupation: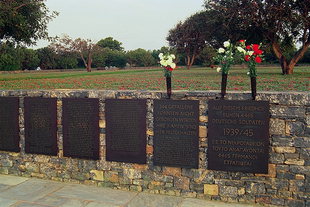 Sacrario Tedesco della Seconda Guerra Mondiale a Màleme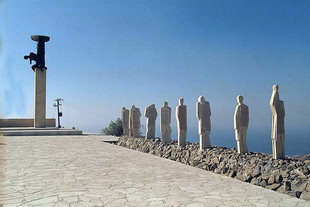 Sacrario della Seconda Guerra Mondiale, Arvi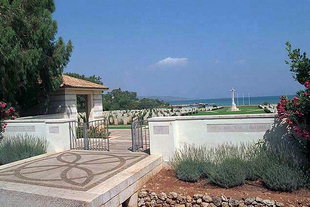 Il Sacrario degli Alleati della Seconda Guerra Mondiale a Souda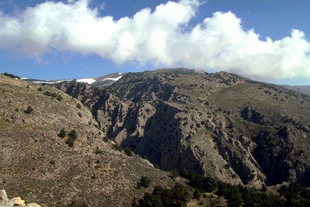 Le gole di Imbros viste da Sfakià