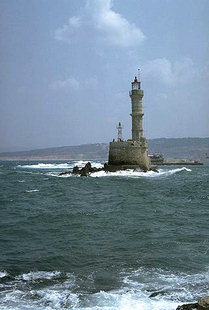 The Venetian lighthouse in Chania harbour
The Venetians originally built the harbour lighthouse in 1570 and the Egyptians reconstructed it in 1830, after it had fallen into disrepair.
From Akti Enoseos you can easily see the Venetian lighthouse on the retaining wall. You can have a close look by going to the east end of the harbour and walking along the wall. Entrance to the lighthouse is not permitted due to structural weaknesses of the building. The view of the old harbour is very good from here and the sunset can be magnificent.
Photos of The Lighthouse in Chania: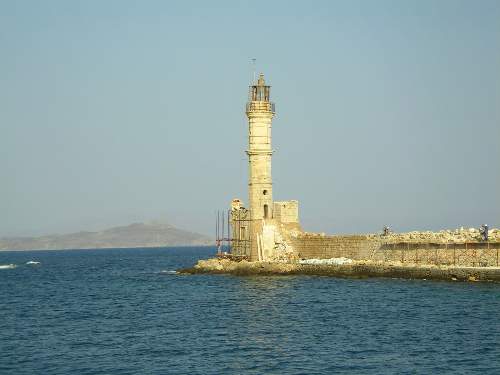 The Venetian Lighthouse in the old harbour of Chania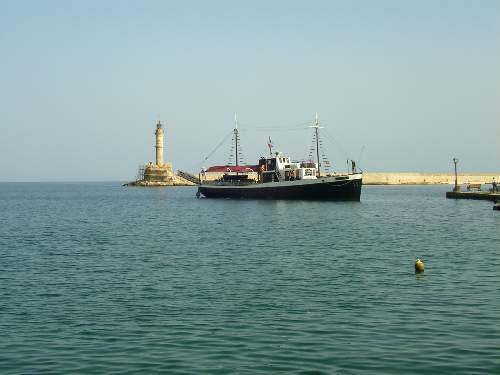 The venetian light house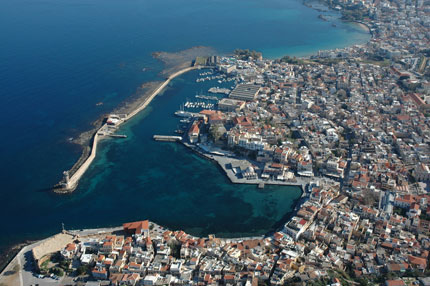 View of Chania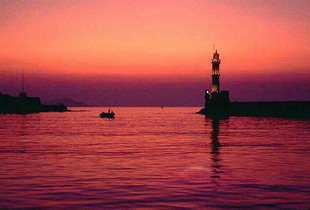 The lighthouse and the harbour at sunset, Chania
The Venetian lighthouse at the harbour entrance, Chania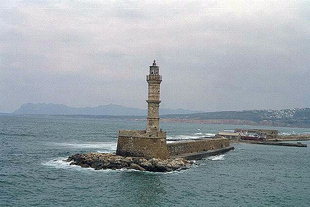 The Venetian lighthouse (faros) in the harbour of Chania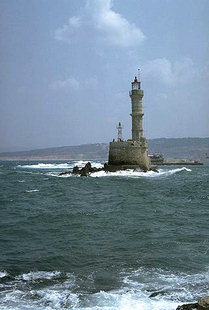 The Venetian lighthouse in Chania harbour
Visit the area of the sight:
Chania