Bay and beach of Kalives
The abundant water supply in this area accounts for the lush vegetation. Near the village there once was the Venetian fortress, Apicorno. The name of this region, Apokoronas, was taken from this fortress. Almirida has a fairly long, pebbly, sand beach and at one end there are several tavernas.
Kalives
is the probable site of one of two harbours of the important ancient city of
Aptera
in the steep hill above Kalives. The other harbour was Minoa on the anchorage of
Marathi
, on the other side of the bay.
Photos of Kalyves beach: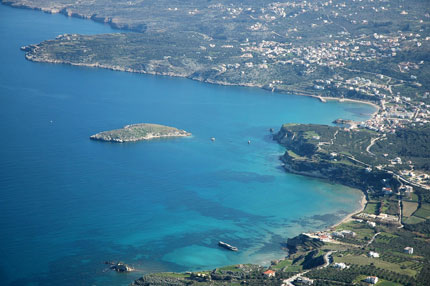 Kalives and Almirida vilagges
Bay and beach of Kalives
Visit the area of the sight:
Kalyves